Updates on Projects & Funding…
Growing Works at the Imaginatrix Festival
Check out this blog about the Imaginatrix festival we attended last weekend…
Holistic Huddersfield- Imaginatrix Spirituality and Music Festival
A huge thanks to Richard Blackburn for volunteering to help us with our stall, weaving willow and promoting Growing Works projects!
Fundraising support.
On June 14th 2019 Chris Taylor will be cycling 100 miles through Yorkshire and raising money for Growing Works.  You can find out more about this event and support Chris through his local giving fundraising page – Click here.
Going greener at Growing Works
Click here to Help Growing Works go greener!
Growing Works would like to replace our aging diesel van with a much newer electric one.
The roads we drive down are the same ones we walk/cycle/bus down – an electric van will mean we won't be adding to the poor air quality in our town. A reliable vehicle benefits all of Growing Works projects – nurturing healthy lives outdoors. Growing Works will be able to continue to share resources across projects, pick up donations and deliver landscaping contracts, all profits supporting our SPRout, Young Shoots and Bud projects.
In the past year our old van has transported power tools, tables, compost, plants, gazebos, donated tools, and even a dragon (not ours – it just needed a lift..).
We need to raise in region of £14000 to purchase a Nissan EV200. An electric van help with environmental sustainability and also financial stability with very low maintenance and running costs.
funds raised by May 2019 £8355
Thank you for your support!
Growing Works Newsletter
Click here for the latest newsletter!
DCT Funding
We have received vital funding for core costs from the D'Oyly Carte Charitable Trust.  Thank you for your support.
Support for Sprout
It is thanks to our funders that we are able to deliver unique and accessible support to families of children with additional needs in Kirklees.  We have recently been awarded a grant through Awards for All giving vital funding to this valued project.
Sprout Almondbury has also received a donation from the Charles and Elsie Sykes Trust.  As we seek to build up and promote this new site it's great to have this support!
New funding from Edward Gostling Foundation
We have received a donation from the Edward Gostling Foundation.  Thank you for supporting our work!
Morrisons Foundation Funding
Many thanks to Morrisons for funding that will enable us to keep on the road, transporting all our equipment and resources to our various outdoor sessions.
Charity calendar
We have our very own charity calendars available for just £7.  Next year you can see your own photos from our sessions included in the calendar by entering our photo competitions!
Loose Change Funding
Many thanks to Loose Change for supporting our work with funding!
Sprout new venue!
We are really exciting to be launching Sprout at it's new South Kirklees home – Almondbury Community School on the 10th November between 11am – 1pm. Come and join us and find out what this new site has to offer!
Volunteering
we have lots of volunteering opportunities available.  Click on the picture below for more information…

Young Shoots
The young mentors project is back as Young shoots –  providing Bushcraft courses for young people aged 13+ with additional needs and their siblings.  Join in the fun, make friends and learn life skills.  Contact info@growingworks.org.uk to book your place.
Our first block of sessions lasting 4 weeks starts on the 12th of June.  Watch this space for further course dates and click on the picture below for our Young Shoots flyer.
New Funding for Sprout
Thanks to The Garfield Weston Foundation for funding that will allow us to expand our ever popular Sprout project. Watch this space for more news!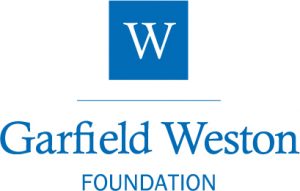 Thanks to all those who supported Mark!
Mark ran the London Marathon in support of Sprout. It was an amazing achievement of 4hrs 8mins in the hottest marathon recorded – Congratulations! The money raised makes a massive difference to support families.
Volunteering opportunities at Rawthorpe and Dalton Library and Information Centre,
for more information contact Paula at S2R on 01484 539531
Funding from Central England Co-op!
New funding from the Co-operative will be put into a new Potting shed and resources for the herb nursery.  This comes at a fantastic time with moving sites and setting up in new locations!
Allotment Workshops
We're very excited to be launching Allotment workshops at Dalton from 2nd March 2018 with funding from Community Learning Works.
Funding for Bud
Many thanks to the Morrisons Foundation for supporting Bud!
Growing works new office
Following the closure of Hope Bank works at the end of 2017 Growing works have moved to a new office space at Paddock Village Hall, 9 West View, Huddersfield.  We are looking forward to exploring the exciting opportunities this new base offers for 2018.  Sprout will continue to run on Saturdays at Crow Nest Park in Dewsbury, Bud will start up again at Almondbury allotment in the Spring, and our new allotment workshops will launch at Dalton allotment on 2nd March (see our latest activities for details).
==========================================================================================
Thanks to One Community for their continued support
Growing works are thrilled to have been chosen to receive funding from One Communities "Bright Ideas" fund.
This project will work with Young Mentors to take a lead in their community with a series of "POD" events -in 5 locations over two years. Growing works are aiming for these events to generate their own income to continue into year 3 and beyond to enable our Young Mentors to develop their skills too.
Look out for the first one in Honley with Young Mentors Reuben and Charlotte. All welcome!
Young Mentors has been supported with a funding grant from One Community, the Kirklees Community Foundation.
Follow this link to find out more about One Community through their website – www.one-community.org.uk
One Community is also supporting our Volunteering programme through the Comic Relief Fund and Wooldale Allotment through Longley Farm fund.
Sessional workers required at Growing works (Closing Date March 2017)
Applicants are invited to apply for Saturday work on our innovative SPRout project, working with children with additional needs in the outdoors.
Purpose of Job
To be part of a team who plan and deliver a range of outdoor therapeutic workshops and sessions throughout Kirklees
To work within the role of support assistant, facilitator or lead role dependant on experience, skills and demand.
To deliver workshops during the week and on a weekend as and when required, engaging children and young people with additional needs, their siblings and young carers in a range of differentiated activities predominantly in the outdoors.
To support development of participants and have a duty of care for their wellbeing and safety.
Click Here for more details, person specification and application form.
Please note this is a zero hours contract.
Funding for Sprout
Sprout is grateful to the Garfield Weston Foundation for the support they have given the Sprout project by contributing to the cost of running the project, this makes a massive difference to supporting the group and the families who benefit, thank-you
.
Massive Thanks to Creative Minds
Creative Minds has provided valuable funding for the Sprout project by funding 26 session!

The Royal Masonic Trust for Girls and Boys supports Sprout
Growing works is thrilled that RMTGB recognises the difference Sprout makes to families with children with additional needs and have awarded funding to support our children at Sprout.